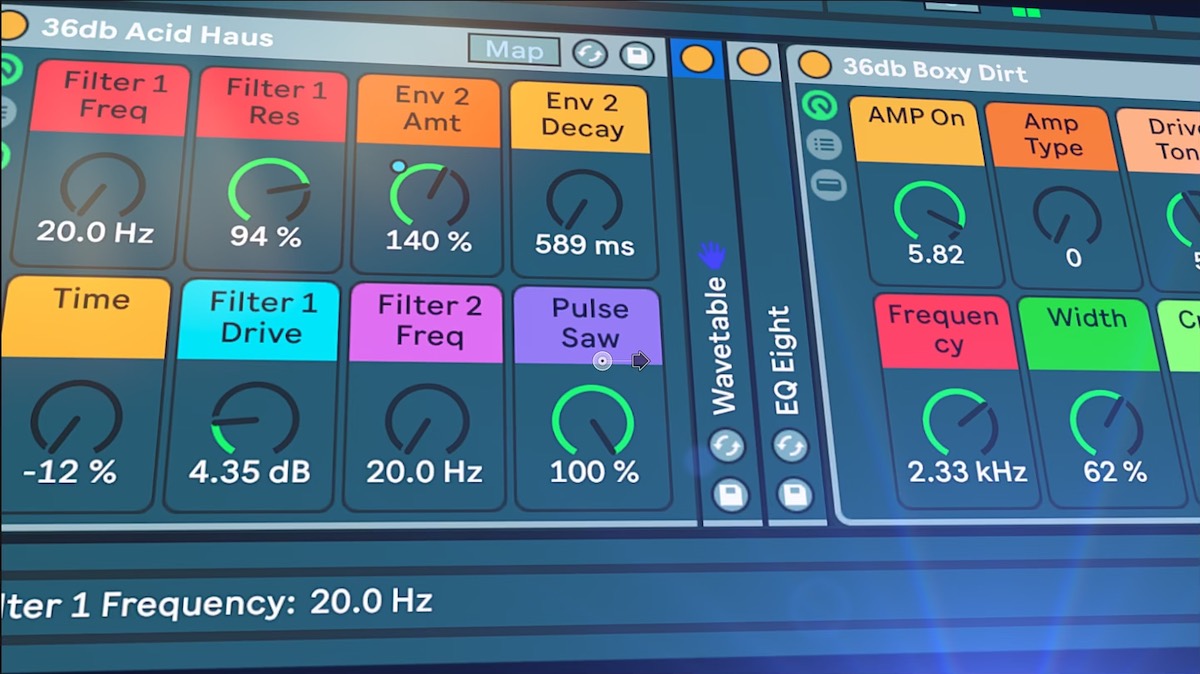 Everyone loves that iconic and unmistakably classic Acid House sound.
An authentic 303 sound is tough to replicate, especially in Ableton, but here at 36db we've done just that.
This first Elements release not only contains the 36db Acid Haus 3X3, but also two exclusive 36db effects racks, taking you into the magical world of Acid House. Our Acid Haus 3X3 features additional functionality and comes with 20 MIDI patterns for you to explore.
Regular price

Sale price

£15.00 GBP

Unit price

per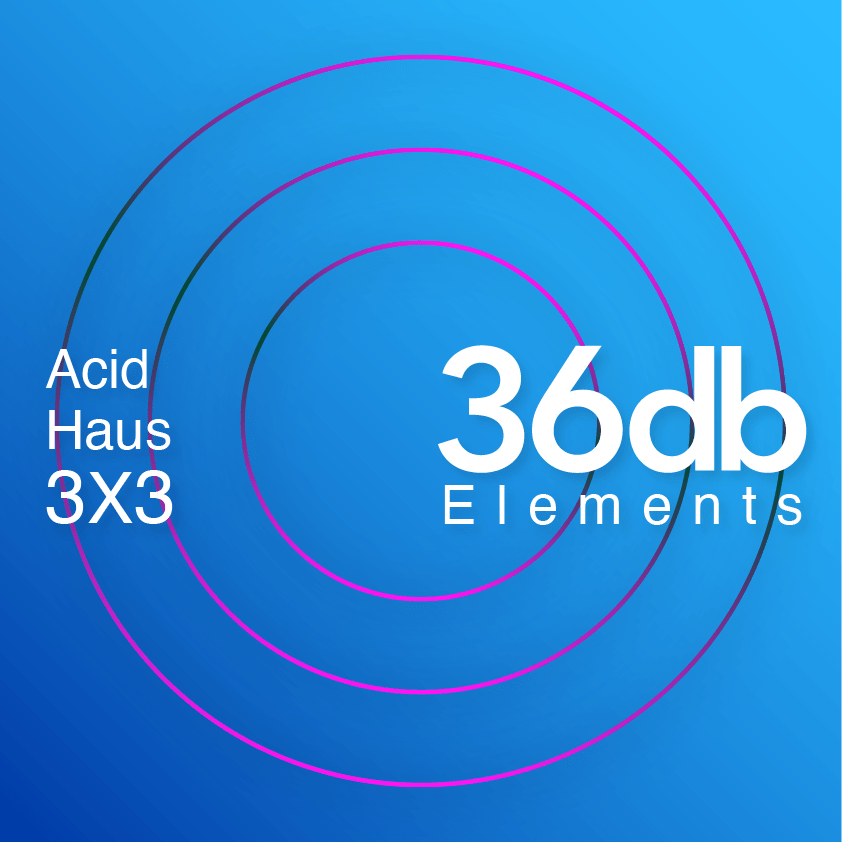 Features
1 X 3X3 Acid haus Instrument
2 X 36db Audio effects
60 X snapshot Presets
20 midi clip patterns
16 X Macros Control for 3X3
8 X Macros for Boxy Dirt
16 X macros for A Few repeats
Additional 303 Modifications
2 X VCOs including FM & Wavefolding
What to know
Take a listen to the Acid Haus 3X3  and then check out the walkthrough video for a full demonstration of what's inside. 
Learn how to program basslines and patterns mixing the presets and effects to create unlimited combinations.
Learn how to create the glide and wobble that was a distinct feature of the original hardware.
Learn how simple adjustments to midi velocities can create powerful variations in sound.
Develop your programming skills using the simple Ableton Live 11 snapshots and midi tools.
Discover how each element we've added is carefully designed and crafted and apply the same techniques to your music.
All this using Ableton Live™ native plug-ins
What you need:
Ableton Live Suite™ 11 or higher (Mac / PC).