The Deluxe Edition features 2 Environments and 1 Element that have been meticulously designed and crafted by Rodriguez Jr. and that will work seamlessly with Push 3.
36db makes music creation easy. Our Environments are custom made musical building blocks, ready to be deconstructed and reformed in any way your creativity takes you.
You don't need any extra software: 36db only uses Ableton plug-ins, providing a complete studio environment with state-of-the-art sounds, instruments, samples, drum racks, effects and presets.
The instruments are sampled over 5 octaves and feature the Moog Sub 37, Granular Pad, Roland Jupiter 6, Roland TR808, TR909, and Rodriguez Jr.'s own custom samples.
The Rodriguez Jr Chord Maker Element creates chords from just one note. There are 15 presets, each containing 12 chords (180 chords in total).
36db gives you complete flexibility: mix and match musical parts across the Deluxe Edition, other 36db products and any Ableton session.
Check out the Walkthrough and demo videos for in-depth information.
Regular price

Sale price

£60.00 GBP

Unit price

per
You will need Ableton Live Suite™ 11.3.4 or higher (Mac / PC) to use this product.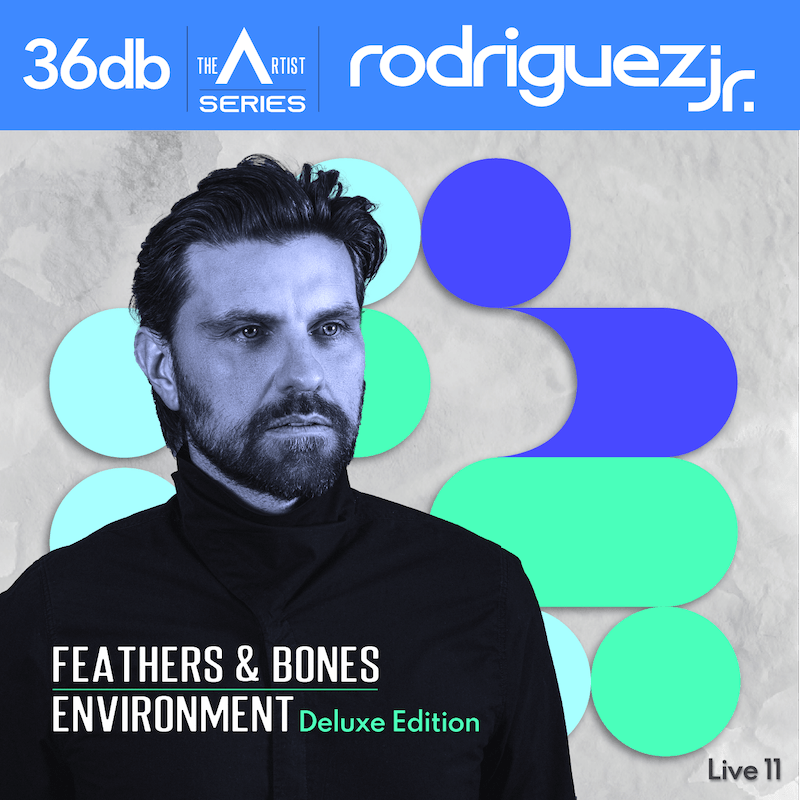 Title
Includes 2 Full Environments
Rodriguez Jr. Feathers & Bones Environment
Rodriguez Jr. Entropy Environment
Individual Drum Tracks
18 Drum Patterns
2 Drum Racks Featuring 32 Custom Drum & Percussion Samples
3 Percussion Loops
19 Instruments
160 Instrument Rack Presets
13 Custom Effects Racks
6 Custom Return Effects Racks
170 Effects Rack Presets
2 Custom Drum Rack Channel strips
2 Custom Master Channel Strips
1 EFX Sample
4 Custom Multi-Sampled Hardware Synth Instruments
1 Exclusive Rodriguez Jr. Element - The Chord Maker
15 Chord Maker Presets Containing 12 Chords Variations Per Preset (180 Total)